Learn what makes a successful wrap
Take a look at how we wrap our clients vehicles and what keeps them coming back.

Types of vinyl wraps
Vehicle wraps come in different varieties to suit every budget.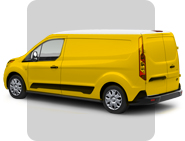 Full wrap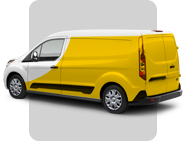 3/4 wrap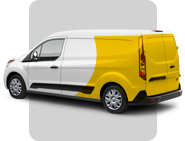 1/2 wrap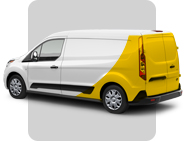 1/4 wrap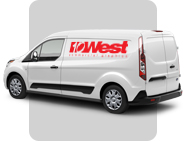 Lettering
What we do
Uber cool designs


What good is wrapping your vehicle and you can't make out what the message is? We create clean designs that work on vehicles.

Quality materials

No short cuts here. We deliver the best products using premium wrapping films so you are covered with the industries most comprehensive warranty.

Veteran installers

The most crucial part of a vehicle wrap is the last. Our highly trained in house certified installers meticulously apply graphics to vehicles. Everyday.
Our guarantee
Our promise is to deliver the best quality vehicle graphics.
That won't crack or peel due extreme hot or cold
That won't fade due to UV exposure
That won't damage your paint
That won't leave adhesive after removal
Why top brands choose our services
We guarantee that we offer the best value on the market. Let us show you how we can make your program a success.
National Coverage
With a network of installers nationally we can roll out your branding campaign consistently and true to your message.
Awesome design
With decades of experience our team creates fresh and on trend designs. We know how to get you noticed in a busy adscape.
Certified Installers
3M certified installers preferred by corporate users demanding the most of their graphic installations.
Personalized Service
Top of our mantra is providing individual old fashion service, that will exceed your expectations. Simply put, we enjoy working with our clients.
MCS Warranty
Backed by the industries most comprehensive graphic warranty, our graphics will perform in the most demanding environments.
3M Select graphic provider
Our graphic quality assured by the accolade granted only to the best in the industry.
Removal Services
A wrap program is not complete until the graphics have been safely removed from your vehicle or venue.
Latest Print Technology
Our print technology is the latest to provide outstanding quality on time with the best in the industry
A vehicle wrap is completely reversible and will not ruin your OEM manufacturers paint job. In fact, most lease companies PREFER that you fully wrap your vehicle as soon as possible because the vehicle wrap protects your paint job from harmful UV rays, pebbles and scratches. You can remove the vehicle wrap on your own, however we do recommend that you have the work done by one of our professionals.
Yes! 10West offers a 5 year 3M MCS (Matched Component Warranty) on our graphics and vehicle wraps. This warranty is the strongest graphics warranty in the industry.  Please note that some areas on the vehicle are covered longer than other areas, please contact a 10West customer service rep. for details.
We output all of our work on 3M print media with OEM Certified Inks and use the corresponding 3M over-laminate in-house. 3M provides extensive support for all of its media. Please follow this link to read more on the 3M media warranty.
Wraps are priced using a combination of square footage, complexity and (if required) design services. An average full wrap on a vehicle can range from $2,000 to $4,500 depending on the amount of square footage and services required.
The vehicle wrap industry is most definitely a "get what you pay for" industry. 10West is considered a high quality facility that treats every job like it's the most important job in-house. This is what keeps our customers coming back as well as our gaining NEW customers that have used other wrap companies in the past…a fact that we are very proud of!
Of course we offer cut lettering or magnets, but these forms of marketing are just falling to the side because the communication potential of a full vehicle wrap is border line untouchable by most other forms of media!
Wrapping IS bang for your buck!
The reason why you look around today and see so many big box retailers, medium sized companies and start-ups wrap their cars, trucks, trailers is because IT WORKS!
Vehicle wrapping has proven to be one of the very best ways to actually see a return on investment!
A vehicle wrap is carefully measured and documented at the very beginning of the process to ensure that the 10West custom design/output and application exactly match your vehicle the day it comes in for the installation.
Our installation staff will then apply the pressure-sensitive media directly to the vehicle using squeegees and heat to mold the media around contours on the vehicle body. We ensure that no blades touch the paint of your vehicle and also the logos, lettering and imagery match exactly to your approved design.
We believe in the un-matched advertising potential of your mobile billboard and think of ourselves not only as Canada's number one vehicle wrap design, production and installation facility but also as a huge part of your marketing campaign and public brand image.
To us this is not only a job but a responsibility to give you the best possible product.
Ready to get started?
Our process typically takes 3 to 5 days.
We start with a design deposit.
Someone from our design team consults with you to determine your requirements and scope.
We provide you with mock-up(s) and consult with you to get your feedback for revisions
Once approved the designs go to production and we schedule and install date/time.
We require the vehicle for a full day for installation (typically we recommend dropping the vehicle at the end of day and pickup the end of the following day)